Beyoncé might be a wife, mother-of-one and International recording artist, but she's still got time to dress up and post the photos on her new Instagram- which she's named 'Baddiebey'.
In the past few days, she's been posting pro-Obama photos and probably thinks she single-handedly won the election for him thanks to this one-woman campaign against the 'Mitches'...
After all, if I was an American sitting on my arse chomping Cheetos with zero intention of voting and suddenly saw a photo of Beyoncé on Instagram/ Tumblr wearing gold 'Obama' hoop earrings I'd get myself down the polling station faster than you can say 'nice new grills'.
I'm lying, of course. Beyoncé going on about the election wouldn't sway me one way or the other.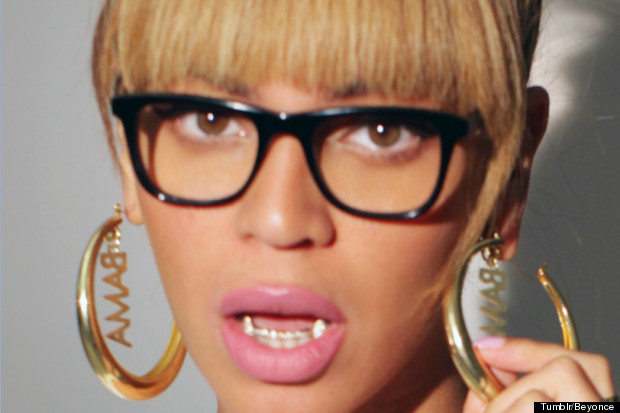 I suspect there's something else behind all this and Jay-Z's hassling her for sex and the man who's famously hung like three cans of Lilt laid end-to-end is sh-t outta luck.
Tired of having an arse like a windsock, Beyoncé's hunkered down in the spare bedroom night-after-night telling Jigga Man through the door: 'not tonight darling, I'm busy posting important things on the internet'.