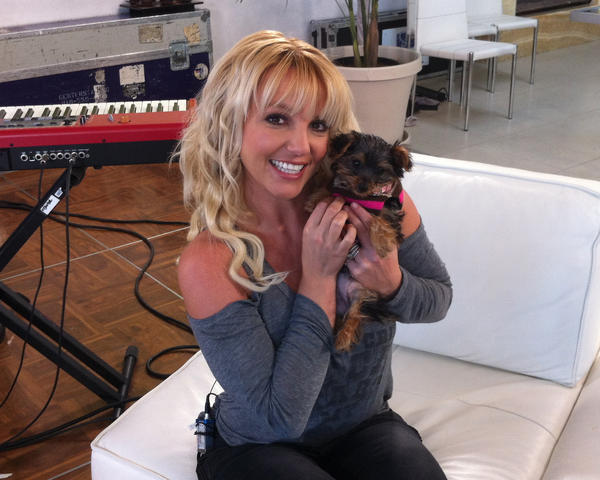 Britney Spears has been spending Thanksgiving constructively- spending her weekly pocket money on a new puppy, which she's named… Hannah Spears.
The 30-year-old singer turned X Factor judge isn't allowed to write her own twitter account or even look at the internet, but she's clearly downloaded twitter for her pay as you go 'phone on the QT because Hannah now has her own account – which was opened today.
And, for anyone who's in any doubt that it's Brit Brit herself that's penning this account, then let's examine some of the tweets.
"Woof!" wrote the pup four hours ago, followed by: "Should I wear a bow? Mom says I'm a princess & that I need a bow".
Then there was an 'I love you mommy' back and forth with Brit's main account and the pensive: "What should I chase today…squirrel or chipmunk? Arf arf!".
Whatever they're prescribing Britney right now, I want.
In other news, does anyone know what happened to London Spears (below)?