Ouch.
Well this is awkward.
They say a picture is worth a thousand words and, as smug, excited real-life newlywed Blake is busy dreaming about the many candles twinkling magically at her and Ryan Reynolds wedding reception to make it 'just like home' per her suggestion to the planners, poor Penn looks haunted by the knowledge that Lively's oh-so-perfect rack could have been his forever if only he'd had the gumption to propose during the three years they spent together.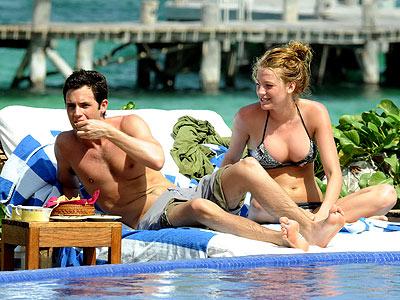 And, before everyone bleats at me that they're evolved and adults and have remained good friends and there's no hard feelings that Blake traded up her first love for an A-list(ish) film star, riddle me this: If that's the case- why wasn't Penn invited to the wedding that Blake no doubt used to dream and talk about having with him?